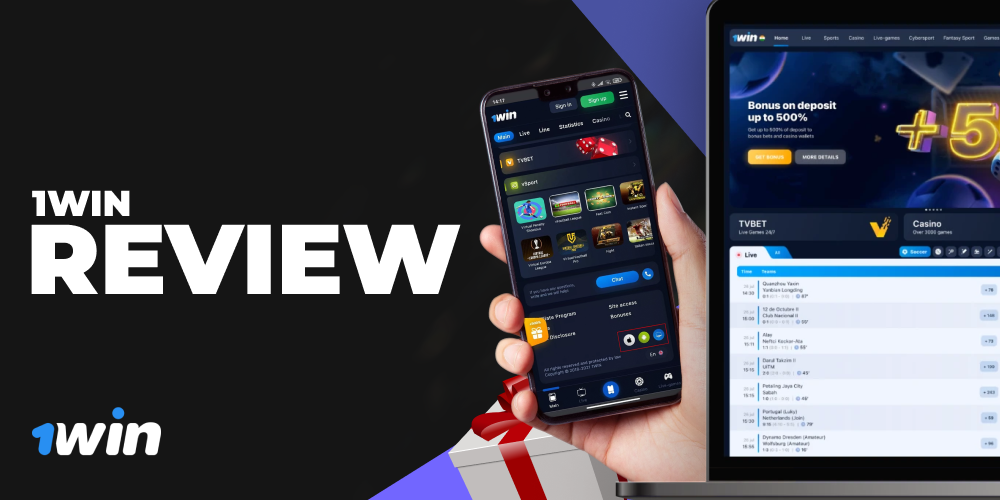 This review covers 1win, its mobile version, and the process of placing bets
1win betting – an online platform offering various gambling games and sports betting. The online casino and bookmaker 1win provide players with the opportunity to bet on sports events, play slots, table games, and other gambling entertainment.
Mobile Version Review
The specially designed mobile application allows players to place bets and make predictions from their mobile phones. The specialized software can be downloaded for free from the 1win bookmaker website. By using this service, players can receive SMS notifications about the results of the sports events on which they placed bets.
In addition to the main website and mobile application, the bookmaker offers its users a mobile version of the website. In terms of functionality, this version is no different from the main one. Players have access to all the main sections of the site, and they can place bets online and track the results.
Selection of Sports Events
1win offers a wide selection of sports events for various sports and competitions, covering both popular and less common sports. Here are some key aspects of the sports events selection on 1win:
Football
Football is one of the most popular sports for betting, and 1win offers a wide range of football events from around the world. Players can bet on matches from national championships, international tournaments, Champions League, and European League;
Tennis
The bookmaker offers numerous bets on tennis matches, including Grand Slam tournaments, ATP and WTA tours, as well as matches from youth category tournaments;
Basketball
1win provides the opportunity to bet on basketball matches from various leagues, including NBA, EuroLeague, NKB League, and other national and international leagues;
Hockey
Hockey bets are also available in a wide assortment. Players can bet on matches from NHL, KHL, Euro Hockey Tour, and other leagues;
Golf
Golf enthusiasts will find many betting options for major golf tournaments such as the Masters, U.S. Open, and others;
Boxing, MMA, and other combat sports
1win offers bets on fights in various weight categories and events in the world of combat sports;
Special Bets
In addition to standard sports, 1win also provides special bets on various events such as political elections, music contests, shows, and other entertainment events.
How to Place a Bet?
To place a bet on 1win, follow these steps:
Register or log in to your account.
Top up your account: Before placing bets with real money, you need to deposit funds using a convenient method for you.
Choose a sports event: After funding your account, find the sports event or match you are interested in.
Select the type of bet: Once you have chosen the sports event, select the type of bet you want to make.
Specify the bet amount: After finding the event, you need to specify the bet amount.
Confirm the bet: After entering the bet and amount, double-check that all data is correct and click the "Confirm" button.
Await the result: After placing the bet, wait for the outcome of the sports event.
Methods of Depositing Funds
1win offers various payment systems for convenient deposits and withdrawals of winnings. The available payment methods may vary slightly depending on your country of residence. Here are some of the most popular payment methods often offered on 1win:
Credit and Debit Cards: 1win accepts payments using major credit and debit cards such as Visa and MasterCard. This is one of the most common ways to deposit funds at the casino;
E-wallets: 1win supports various e-wallets like Skrill, Neteller, and PayPal, enabling fast and secure payments;
Bank Transfer: You can deposit funds to your 1win account through a bank transfer. This method may take some time due to bank payment processing;
Other Methods: Depending on your region, 1win may also offer other payment methods, such as mobile payments or special transfer systems.
How to Contact Customer Support?
The customer support team at 1win consists of professionals who facilitate communication between players and the bookmaker's operator. The primary goal of customer support is to provide assistance, answer questions, and resolve issues faced by users. 1win provides several ways to contact customer support:
Live Chat: The most popular and convenient way to contact customer support is through the live chat on the official 1win website;
Email: You can also contact customer support via email by sending a message to the address provided on the official 1win website;
Phone Hotline: 1win offers a phone hotline for users to